Compact
I picked up Janet Malcolm's book Two Lives: Gertrude and Alice, because it seemed to be a compact biography of these two interest 20th century individuals: Gertrude Stein and Alice B. Toklas. I came away from the book with a few conclusions. An author can develop an intense interest in almost anything. Stein may have been a genius but her prose remains unreadable. Discerning who helped whom during World War II and why can be a great challenge. Here's an excerpt, from Part One, pp. 13-16:
With The Autobiography of Alice B. Toklas she not only achieved the vulgar celebrity she craved but brilliantly solved the koan of auto­biography by disclaiming responsibility for the one being written. Speaking in the voice of her companion, Gertrude Stein can entirely dispense with the fiction of humility that the conventional autobiographer must at every moment struggle to maintain. "I must say that only three times in my life have I met a ge­nius," Stein has Toklas say of their first meet­ing, "and each time a bell within me rang and I was not mistaken, and I may say in each case it was before there was any general recognition of the quality of genius in them. The three ge­niuses of whom I wish to speak are Gertrude Stein, Pablo Picasso and Alfred Whitehead."
Stein's playful egomania pervades the book ("she realizes that in English literature in her time she is the only one"), as does an optimism that gives the story of her life the character of a fairy tale. Nothing bad ever happens to her; every difficulty is overcome as if by magic. While a student at Radcliffe in the late 1890s, faced with an examination in William James's philosophy course for which she has not stud­ied, Stein writes on the examination paper: "Dear Professor James, I am so sorry but re­ally I do not feel a bit like an examination paper in philosophy today," and leaves the examination room. The next day she receives a postcard from James: "Dear Miss Stein, I understand perfectly how you feel. I often feel like that myself"—and he gives her the high­est grade in the course. Her whole life is like that. Picasso is going to paint her portrait but after eighty or ninety sittings, he says, "I can't see you any longer when I look," irritably paints out the face, and goes to Spain for a va­cation. On his return, he paints in the face from memory and presents Stein with the fa­mous masklike portrait. Or here is how Stein and Toklas came to work as volunteers dur­ing World War I, driving supplies to regional French hospitals (work for which they were decorated by the French government): "One day we were walking down the rue des Pyramides and there was a ford car being backed up the street by an american girl and on the car it said, American Fund for French Wounded.... We went over and talked to the american girl and then interviewed Mrs. Lathrop, the head of the organization. She was enthusiastic, she was always enthusiastic and she said, get a car. But where, we asked. From America, she said. But how, we said. Ask somebody, she said, and Gertrude Stein did, she asked her cousin and in a few months the ford car came."
To whatever extent you're curious about the lives of Stein and Toklas, you're likely to find something of interest on the pages of Two Lives. If, like me, you don't know much, you'll know a little more, but probably won't care.
Steve Hopkins, December 20, 2007
<![if !supportLists]>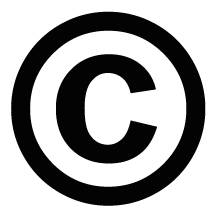 <![endif]>2008 Hopkins and Company, LLC
The recommendation rating for this book appeared
 in the January 2008 issue of Executive Times
URL for this review: http://www.hopkinsandcompany.com/Books/Two Lives.htm
For Reprint Permission, Contact:
Hopkins & Company, LLC • 723 North Kenilworth Avenue • Oak Park, IL 60302
Phone: 708-466-4650 • Fax: 708-386-8687
E-mail: books@hopkinsandcompany.com